RULES AND REGULATIONS
1. All dogs must be delivered to us between the hours of 8am and 10am.
2. All dogs must be collected between 8am and 10am. Day care dogs are collected between 4pm and 7pm.
3. We offer a dry complete dog food for all our guests. Should your dietary requirements be different please supply all food clearly labeled with pets name and dosage required in a sealed, clean, airtight container.
4. ALL MEDICINES MUST BE PROVIDED IN A SEALED CONTAINER WITH CLEAR WRITTEN INSTRUCTIONS FOR USE.
5. Bookings are confirmed on receipt of non refundable 25% deposit and completed booking form.
6. Dog walking: THE PAMPERED POOCH will collect and return your dog from your home. All walks last up to 1 hour and upon return we will ensure your dog has sufficient water and bedding to be safe and comfortable. If we hold your household keys we are not liable for their loss and any subsequent damages arising there from.
7. All dogs must have clean, dry bedding and a suitable lead and collar & a name tag which is clearly legible.
8. Whilst every care is taken to protect your dog from harm or loss we accept no liability should an accident occur.
9. If for any reason we need to take your dog to the vets we will do so immediately. We will Endeavour to contact you and take the dog to their own vet but this may not be possible in all cases. We will charge mileage at 49p.p.m. and time at £15 per hour.
10. we are inspected and licensed by the highland council. A copy of our License is on display be the door.
11. We are fully insured, a copy of our Certificate is available for inspection.
12. Any cancellations of booking with result in your deposit being withheld. Cancellation less than 7 days prior to boarding date will result in a further 25% of boarding fee being liable immediately.
13. All dogs must be up to date with their vaccinations, worming, tick and flea treatments. You must provide the carer with the vaccination booklet at the start of each board. You further agree to deliver you dog in a clean condition.
14. All dogs must have a successful pre visit to The Pampered Pooch before initial stay.
15. All male dogs must be neutered. Please be aware that we will make every effort to protect your un-spayed bitch from unwanted male attention, but cannot be held responsible for any accidents that may occur and may result in an unwanted pregnancy. If we are unable to accommodate your un-spayed bitch we will cancel your booking.
16. We are unable to accept dogs with aggression problems towards other dogs or people and subject to the terms of the Dangerous Dogs Act 1991.
17. If you prefer/agree to your dog being exercised off lead, please note the booking form accordingly. In doing so you accept responsibility for third party liability.
18. You confirm that you are the legal owner of your dog.
19. You confirm that your dog has not been ill with any contagious disease or condition within the past 30 days and that your dog has received all the necessary vaccinations
20. You agree that your dog will socialise with other dogs and you accept the risks involved and agree that The Pampered Pooch are not liable for any illnesses or injuries resulting during your dog's attendance.
21. The welfare of clients' dogs shall be paramount and shall not be made subordinate to commercial consideration.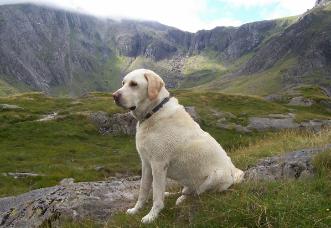 PRICES
Overnight care
Charged per day 8am until 7pm. £22.50
Walking
First dog £10.95
Subsequent dogs
(from same household) £5
Mileage to collect dog .49p per mile
(Charged from base to home & back)
Dog grooming
We are happy to wash, groom
and nail trim. Price per dog. £30
Horses, Cat, Rabbit & Other Animal Care
Charges per visit.
Up to 5 pets. £15.75
Per subsequent pet. £1
Mileage will be charged per mile. .49p
Day Care
8 am until 7pm. £14.50